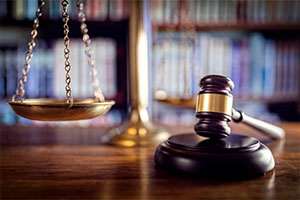 Why's It So F&%*ing Hard to Get Credit Card Processing for CBD Products?
December 11, 2018
Surveying Surcharges: Credit Card Surcharge Laws & Recent Legal Trends
March 1, 2019
Payment processors screw over merchants. It is a fact of life. And they tend to take advantage of small merchants, uninformed merchants, but most of all merchants they perceive cannot fight back – like CBD merchants, who sell products that are disfavored, have difficulty obtaining merchant accounts, and are usually just happy to have any processing solution.
What are the warning signs you are going to be screwed over by a payments company?
You don't know who you are dealing with.
Your quoted rate is incredibly low.
They just want you to make a few white lies.
Let's go over these:
Who are you dealing with?
The biggest warning sign is when you don't know who you are dealing with. For instance, a payment company that fails to identify its management, with no profile picture, job history, or biography, or just a name without a photo on the website. Most of these are predators who are out to take advantage of merchants and do not want to provide an avenue for aggrieved merchants to reach out. Take five-minutes and perform a simple Google search on them. It is one of the best background checks you can perform. If their LinkedIn profile is similarly empty, with no profile picture, job history, or biography, you should avoid them. If the search pops up negative merchant reviews, avoid them.
Other processors will refuse to disclose the name of the acquiring bank for the solution. Most banks continue to maintain a conservative position on the CBD industry pending a relaxation of federal laws and regulations – even after the recent passage of the 2018 Farm bill and associated advances. If a processor is giving elusive answers, it is best to look elsewhere. They have some reason for concealing this information and you should assume they are suspect and avoid them.
An offer that is too good to be true?
I see ads for CBD merchant processing in my email and on social media that are literally too good to be true. They offer processing rates less than the cost from VISA and MasterCard. They claim they can legally and transparently process for products clearly banned by the card brands. Or they assert they have a "secret sauce" that enables them to do what other processors cannot, such as operating at a higher chargeback rate. Almost always, these are bogus.
Just a little white lie.
The final warning sign is when your agent or processor requests that you sign an application with incorrect information. Usually, they ask you to identify a different owner or use an incorrect product MCC code. Or they ask you to use a "bank page" that eliminates a troublesome aspect of your business such as the claims you are making, or the sale of ancillary products prohibited by the processor. They ask you to do this to "get by underwriting." Going along is a big mistake because you would be making a false statement to a bank, which is a federal crime. It is far better to take the time to work with a processor that is interested in taking your business as it truly operates instead of taking a shortcut that can result in getting you black listed with the card brands – this is called being MATCHed or TMF'd – or accused of committing a felony.