Defend yourself.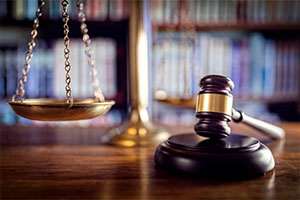 The FTC is the federal regulatory agency responsible for enforcing the Federal Trade Commission Act's prohibition against unfair and deceptive marketing practices. When it comes to FTC enforcement actions, the stakes could not be any higher for marketers.
The penalties associated with any FTC violation can be substantial. Often, the FTC will seek to disgorge your net total revenue for the entire time that the offending practice was in use. Forfeiture of total gross revenue, minus refunds and chargebacks. As an owner, you may also be personally liable under the FTC Act, because a corporation does not shield decision-makers from deceptive business practices claims.
An experienced FTC defense lawyer on your side.
Most FTC enforcement actions are initially filed under seal along with an ex parte application for Temporary Restraining Order (TRO). Typically, TRO seeks an asset freeze with respect to all merchant funds, and typically extends to all third parties in possession or control of funds attributable to the marketer or its principals – including all banks and payment facilitators. Most TROs also seek the appointment of a temporary receiver to take control of the marketer's business and assets to prevent further consumer fraud and ensure that such funds are preserved for the purposes of consumer redress. In short: You lose control completely. Let our experienced FTC defense lawyers help you with your case.
Because such papers are filed under seal, you often have no real chance to defend yourself. The Court then unseals the complaint and the action becomes a matter of public record only after the defendants' assets have already been frozen.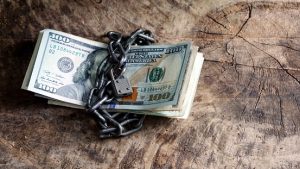 The TRO is followed by a motion for a preliminary injunction prohibiting the marketer from engaging in the challenged conduct, maintaining the asset freeze, and confirming the receiver's power and authority to control the marketer's business and funds pending resolution of the action. If the FTC prevails on the preliminary injunction motion, the defendants are often left with no funds to defend the action.
At that point, the marketer often gives in and capitulates by stipulating to a permanent injunction banning them for life from engaging in the challenged conduct, requiring them to pay a substantial monetary judgment and requiring them to file annual reports with FTC regarding their future business activities for a period of at least ten years, in order to settle the action. Often the parties agree to fork over most of their net worth and agree to onerous restrictions on future business activities.
On the other hand, if you successfully defeat the preliminary injunction motion. you may gain access to sufficient funds to defend the action. You'll gain a significant bargaining chip.  While most defendants who prevail at this stage still end up stipulating to a permanent injunction in order to settle the action, they may gain tactical leverage by their ability to continue the fight. They are in a far better position to negotiate more favorable settlement terms.
Contact Us Today
To Schedule Your
Complimentary Initial Consulting with our
FTC Defense Lawyers
Or Complete the Form Below