Money Service Business Attorney
Understand the complexities with smarter counsel.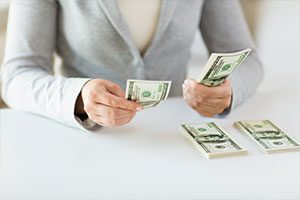 Federal regulators define the term "money services business" to include any person doing business in one or more of the following capacities:
Currency dealer or exchanger
Check casher
Issuer of traveler's checks, money orders or stored value
Seller or redeemer of traveler's checks, money orders or stored value
Money transmitter
US Postal Service
No activity threshold applies to the definition of money transmitter. And obtaining a MSB license is both expensive and takes time. We help companies with these issues.
Obtaining licenses in every necessary state requires a company to spend at least $2 million and takes at least two years. A key issue for most emerging companies – like SAAS vendors or PayFacs – is whether the business can be structured to avoid registering.
Depending on how and where a payment facilitator is doing business, you may be subject to federal registration requirements with the Financial Crimes Enforcement Network (FinCEN) pursuant to the Bank Secrecy Act (BSA), without being subject to state licensure requirements.  Or you may be subject to licensure requirements in some states, but not in other states or under federal law.
You have to know what you're dealing with and where. We can help.
There are also activities that qualify for exemption from treatment as a money transmitter under one of six examples – like the payment processor and/or integral funds transmission exemptions.
For example, FinCEN regulations expressly exclude from the definition of "money transmitter" a person who only "[a]cts as a payment processor to facilitate the purchase of, or payment of a bill for, a good or service through a clearance and settlement system by agreement with the creditor or seller." FinCEN stipulates four conditions for the payment processor exemption to apply to a particular business pattern:
The entity providing the service must facilitate the purchase of goods or services, or the payment of bills for goods or services (other than money transmission itself)
The entity must operate through clearance and settlement systems that admit only BSA-regulated financial institutions (ACH) or are themselves regulated institutions (operators of credit cards)
The entity must provide the service pursuant to a formal agreement
The entity's agreement must be at a minimum with the seller or creditor that provided the goods or services and receives the funds.
The complexity of such shifting regulations poses particular challenges to emerging payments companies, which often lack experienced legal teams to track the frequent changes in the law.  
Contact Us Today